Roger Lewis — Non-Executive Chairman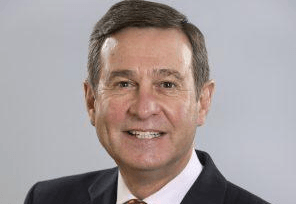 Roger Lewis joined the Board of RMG in 2012 and was appointed Non-Executive Chairman on January 1st, 2019 and will step down in October 2023. Over a 40 year career in sport, media and business he has held senior positions at the BBC, ITV, EMI, Decca, and Classic FM. He was the GCEO of the Welsh Rugby Union and Millennium Stadium for nine years (2006-2015) and was the Chair of Cardiff International Airport from 2015-2020. He holds a number of non-executive positions including the Chairmanship of the review of Cadw, Wales historic environment service, an advisor to Global Mutual and a trustee of Compass for Life, which supports disadvantaged children.
Conor Grant -Independent Non-Executive Director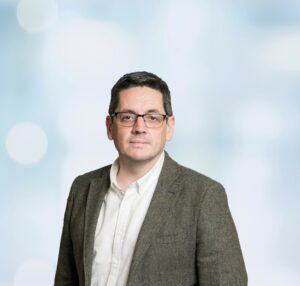 Conor Grant has joined RMG as a Non-Executive Director and will succeed Roger Lewis as Chairman on October 1, 2023. Grant, an enthusiastic racehorse owner, brings to the role 24 years of experience in the UK and Irish gambling sector, including 14 years in senior executive roles. He was most recently CEO of Flutter UK & Ireland, which includes brands Sky Bet, Paddy Power, tombola and Betfair and, prior to that, was Chief Operating Officer of Sky Betting & Gaming.
Jim Mullen — Independent Non-Executive Director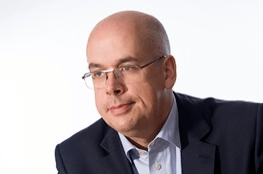 Jim is CEO of Reach PLC plc, the UK's largest commercial news publisher, with titles including the Daily Mirror, the Daily Express and InYourArea. He is also one of the gaming industry's most prominent figures. He was Group Chief Executive of the Ladbrokes Coral Group PLC, and had also held the position of Chief Executive of Ladbrokes. Prior to that, he was Managing Director of Ladbrokes Digital and Chief Operating Officer / International Business of William Hill. Before entering the gaming sector, Jim was Director of Product Management and Commercial and Digital Strategy Director at News International.]
Britt Boeskov — Independent Non-Executive Director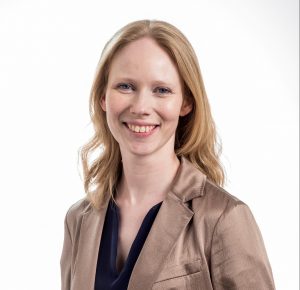 Britt brings to RMG nearly 15 years of hands-on executive and managerial experience at one of the leading European listed gaming companies, Kindred Group (formerly Unibet Group). Britt is Chief Experience Officer at Kindred, having previously held the position of Chief Operating Officer and Business Development Manager.
 Nevin Truesdale — Non-Executive Director
(representing The Jockey Club)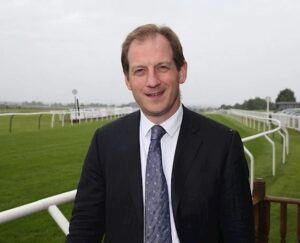 Nevin is a CEO for The Jockey Club, with strong commercial, strategic planning and debt financing background, adaptable across Plc, Private Equity and currently a sports venues business. He has been at the Jockey Club since August 2013 and previously was Finance Director, British Gas Residential Energy, plus Commercial & IT at Centrica PLC having started his professional life with Ernst & Young and spent 5 years with The Automobile Association Ltd. He has been a qualified Chartered Accountant since 1998 and is a Full Member of the Institute of Chartered Accountants in England & Wales.
Adam Waterworth — Non-Executive Director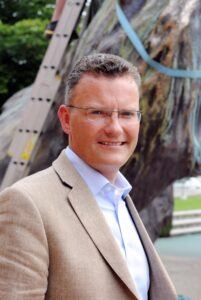 (representing the large independent racecourses)
Adam has been in the industry all his career, including roles as Managing Director of Haydock Park and Doncaster in the 2000s. In July 2010 he came to Goodwood as Racecourse Managing Director and was promoted to Sport Managing Director in January 2015. He took over as Events Managing Director in September 2020 overseeing all the major motorsport events – Members' Meeting, Festival of Speed and Goodwood Revival, including the commercial/sponsorship side of the business – as well as maintaining the overall running of Goodwood Racecourse.
James Sanderson — Non-Executive Director
(representing the small independent racecourses)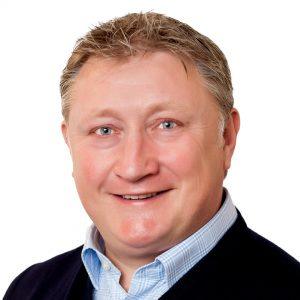 James is the General Manager & Clerk of the Course at Thirsk Racecourse, North Yorkshire. He is also a director at both Catterick Racecourse and Leicester Racecourse, and a former director and vice-chairman of the Racecourse Association (RCA). James has worked in a similar capacity at several other UK tracks over the years and spent two periods working as an expatriate racing consultant in the Middle East, firstly in Saudi Arabia (2002-04) and then in the Kingdom of Bahrain (2008-11). Prior to undertaking his racing career, James was a British Army officer and served in the Royal Artillery.
Jonathan Garratt — Non-Executive Director
(representing the small independent racecourses)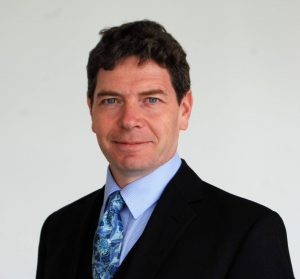 Jonathan Garratt became the Managing Director of Kelso Racecourse in September 2017, having previously run Cartmel Racecourse, Scottish Racing Marketing Ltd, Fontwell Park Racecourse and Worcester Racecourse. His early experience within the racing industry included varied roles at Folkestone, Lingfield, Brighton and Ascot racecourses – before joining Sportsguide, a specialist PR agency in Berkshire handling promotions for major race sponsors and media companies. He has ridden one winner over point-to-point obstacles and retains an unrealistic ambition to add to his tally.
Martin Stevenson – Chief Executive
Martin is a qualified accountant (FCCA). He was previously group financial controller of Trinity Mirror plc and before that had a number of senior roles within the group including finance director and deputy managing director of the Trinity Mirror Sports Division which included The Racing Post. He joined the Newspaper Licensing Agency, which is owned by the UK newspaper groups and responsible for licensing press cutting reproduction, in 2004 as finance director and was appointed managing director in 2005. In 2007 Martin returned to the horse racing world as the Finance Director of RMG.
Nick Mills – Chief Commercial officer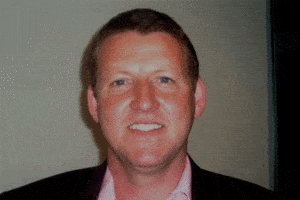 Originally from a direct marketing background, Nick joined Coral bookmakers in January 1998 and worked there as marketing director until March 2005. Nick joined Racing UK (now RMG) as Commercial Director in March 2005 and was appointed to the new role of RMG Chief Commercial Officer in 2020. Nick is responsible for all the commercial functions within the business, including streaming, international, sales and marketing.